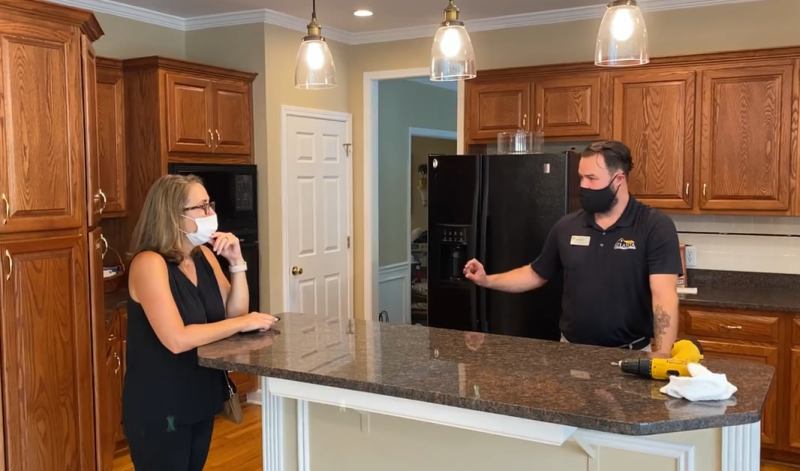 Home Inspections vs. Code Inspections
Are you in the process of buying or selling a house and need to know whether its mechanical, plumbing, electrical and structural system is in good condition? Then it's important to hire reliable home inspectors that can perform this vital task accurately. The specialists at Atlanta Property Inspections offer premium home inspection services for local property owners, real estate professionals, and potential buyers. Are you unsure about whether you should be hiring home inspectors or relying solely on building code inspectors employed by the government? Many people aren't aware of the differences between these two types of inspections. Here is a quick overview of what these inspections can provide, so you can make the best decision for your property.
The Role of a Building Code Inspector
A building code inspector is an employee of the government who can inspect properties and enforce the current building codes for that particular county or city. They play an essential role in ensuring that newly constructed homes and commercial buildings are built according to the appropriate standards so that the community itself can remain safe. They can assist with building permits, issue a Certificate of Occupancy, and condemn properties. However, the building code inspection will only ensure that the building meets the minimum standards. They do not check for the level of workmanship, evaluate properties for real estate transactions, or thoroughly inspect the electrical, plumbing, or mechanical systems that are essential to the value or efficiency of the property.
What Do Home Inspectors Do?
A professional home inspection will go above and beyond what a basic building code inspection can offer. The home inspection process will look at the finer details and ensure that the vital aspects of your property's construction are of sound condition. During the appointment, your inspector should thoroughly examine the following:
Roof
Exterior Walls, Decks, Balconies, Patios, and Steps
HVAC System
Foundation, Basement, and Crawlspaces
Plumbing System
Electrical System
Ventilation, Insulation, and Attic
Windows, Doors, and Interior
Termites and Pest Control Issues
Fireplace
And More
Advantages of Investing in a Professional Home Inspection
Whether you are a home buyer, real estate professional, or construction company, it is always a good idea to invest in the services of a professional home inspector. Doing so will ensure that your property surpasses the minimum standards and is properly evaluated for its value, longevity, and safety. This is essential for homeowners who want to make sure that their new investment will provide the long-term results they want for their family. Home inspections can also assist real estate investors who want to minimize legal issues and future frustrations by ensuring that the property they are selling or renting is in top condition.
Do You Need a Reliable Home Inspection in the Atlanta, GA, Area? Give Us a Call
Are you ready to invest in a professional home inspection service? If so, then there's no need to wait. Call the specialists at Atlanta Property Inspections today. Our experienced local home inspectors are ready to help improve the safety and value of your Atlanta, Georgia, area property. Contact our office for more details about our home inspection process or to schedule an upcoming appointment.