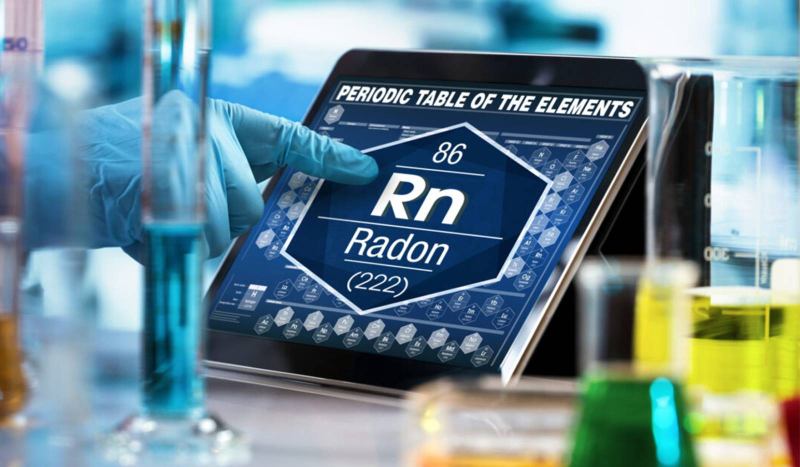 What Do Radon Levels Mean?
When radioactive elements like thorium, uranium, or radium start decaying in various parts of the earth, radon (a gas) will be produced. Unfortunately, by nature, radon is a radioactive gas and is found in the atmosphere at trace levels. Most of the time, radon isn't very harmful outdoors, however, when it enters to various buildings like homes, workplaces, schools, and markets, it gets stuck, and when this happens, people inside are constantly exposed to radon. This situation is quite risky because, after smoking, radon is the second most common cause of lung cancer incidences and is predicted to be the cause of death for about 21,000 people in the United States every year. Unfortunately, radon is odorless and colorless, so many people don't know that they are regularly exposed to radon. Regular testing is the only way to ensure you are exposed to radon.
How To Test Radon?
To test the radon levels in your house, you can either get a test kit from a store or hire professional home inspectors for radon testing. If you choose to do it on your own, you have two options: short-term kits and long-term kits. Usually, short-term kits take between 2-90 days, and long-term ones take longer. Naturally, a long-term kit will be more reliable.
Interpreting Your Results
More than 4.0 pCi/L
This level indicates your home is not a safe place to live in because the radon amount is very high. To treat this condition, you can hire a professional home inspection company to learn more about how to solve this problem.
2.7 to 4.0 pCi/L
This level isn't as dangerous as the previous one we mentioned. However, it is still wise to receive professional advice and install a radon mitigation device.
2.7 or less pCi/L
The amount of radon found in the everyday environment is about 0.4 pCi/L. So, this radon level usually poses no risks and is considered low.
Here are some of the ways you can make your home a safer place to live by minimizing radon exposure.
If members of your household are smoking, it will be a good idea to quit because radon, combined with the effects of smoke, will make your house a potential place for lung cancer.
Make sure there's proper airflow inside your house. Frequently open windows and turn on ceiling fans.
If you have any openings in certain parts of your house, like walls, ceilings, or floor, fill them.
If you are buying a new house, ask about installed devices that protect from radon.
Reliable Home Inspection
Atlanta Property Inspection is at your service if you decide to hire a professional for radon testing. You may need radon testing for various cases, like before moving into a new house, before any major renovations, or before selling your home (because it will be a wise investment to know if you need a radon mitigation device). We are ready to take care of the whole process for you and will give you advice on your options if the radon levels in your house are high. If you have any questions about the home inspection process or about our company, we will gladly answer them. Call us today!