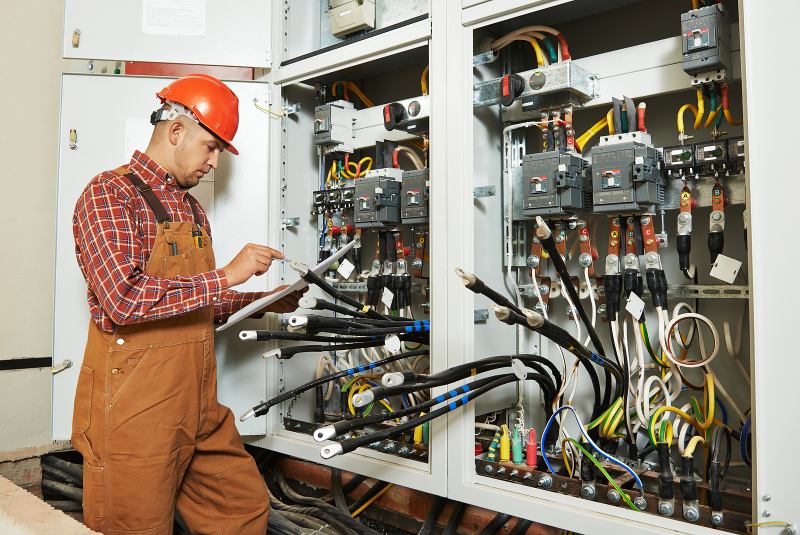 What You Need to Know About Aluminum Wiring in Your Home
Did you recently purchase or inherit an older property, and you're unsure of the safety of its electrical system? At one time, aluminum wiring was extremely popular and can still be found in historic homes and office buildings across the US. Unfortunately, this kind of wiring material is extremely dangerous and should be replaced as soon as possible to avoid potential fires and other hazards. A quality home inspection can help you identify the presence of aluminum wiring and other potential problems. The professionals at Atlanta Property Inspections proudly offer premium services for local homeowners, businesses, and investors. If you have been searching for reliable home inspectors in the Atlanta, Georgia, area, then call our team to find out how we can help improve the safety of your property.
What is Aluminum Wiring?
Some electrical systems installed in the 1960s and 70s used aluminum as a material wiring. This became more common during this time because of the rise in copper prices. While aluminum was a more affordable alternative, it failed to provide the same level of safety and consistency as copper and is therefore not desirable.
Why Is Aluminum Wiring Dangerous?
While aluminum can conduct electricity, the material also has a lot of issues when used in electrical systems. Its softness makes it more vulnerable to damage, and it can become compressed and warped over time, leading to loose connections. Aluminum also expands more than copper and can oxidize at a faster rate. All of these conditions can combine to create a dangerous mix that can leave properties susceptible to chronic electrical problems and fires. This is particularly true for systems that have been haphazardly combined with the wrong materials over the decades. Aluminum wiring that is connected to the wrong outlets or receptacles can cause heat to build up.
How Can Property Owners Ensure The Safety of Their Electrical System?
The presence of aluminum wiring can be most easily identified by its silver or grey color. Homeowners can also check the wire coating for the words AL, which is usually printed on the sheathing. If you find aluminum in your system, or you're unsure, then call an electrician right away. They will have the equipment and experience needed to thoroughly examine your system for aluminum wiring and other safety risks, so you can upgrade and repair problems quickly. This will help defend your house against fires and electrical dangers and will ensure that your system is more energy efficient.
Do You Need a Home Inspection for Your Atlanta Area Property? Give Us a Call Today
Have you been searching Google for dependable home inspectors in your area? Then there's no need to wait. Instead, make sure that your property is safe from fire hazards by scheduling your home inspection today. Contact the team at Atlanta Property Inspections for more information or to book a time with home inspectors in Atlanta, Georgia, or any surrounding metro area community.